Rent your boat on Lake Vico
"Boat rental on Lake Vico with electric motor without a licence"
Our Nautical Center has a limited number of boats with electric motors, without the need for a boat license, which allows you to sail the waters of the lake in total silence, without any kind of stress and to enjoy the enchanting beauty of nature. We offer various solutions with lunches on the beach, aperitifs, etc. We also have a seven - meter goiter , perfectly set up to enjoy the wonderful sunsets over Lake Vico , while sipping excellent wine or bubbles . Our boats are available from April 20th to October 30th.
REGULATION AND CONDITIONS
Below is a brief summary of the conditions
1)The construction site is open from 09.00 to 12.30 and from 14.00 to 19.30. Rental period: from 01 April to 01 October 2)Rental hours: 09.00-18.30 Low season: from 24 APRIL to 31 MAY and from 01 SEPTEMBER to 01 OCTOBER
3) High season: from 01 JUNE to 31 AUGUST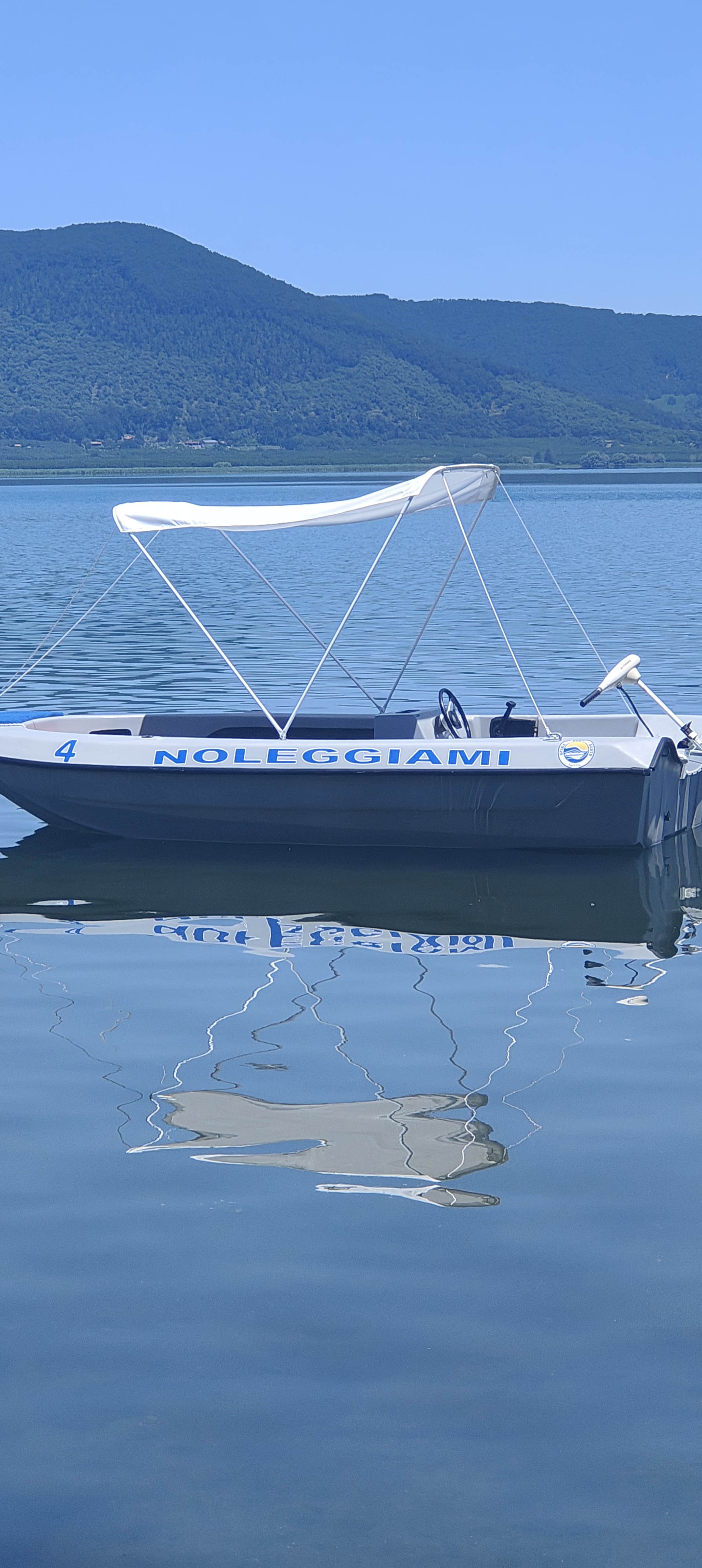 It is necessary to book by sending a request by e-mail, telephone reservations are not accepted. An advance of the rental of 50% (for bookings of a single day) or a deposit equal to 30% of the cost of the rental (for bookings of several days) is required. The deposit is non-refundable. Upon collection of the boat, the management may request a deposit by cash, check or credit card. The balance of the rental must be paid before the boat trip. The delivery of a valid identity document is mandatory upon rental. All prices are 22% VAT INCLUDED. The boats are equipped with the mandatory on-board equipment and are covered by insurance Advance bookings are not accepted for half-day rentals The boats must be returned to the shipyard within 25 minutes of the fixed time. Discounts and price reductions are not made if the boats are collected after and/or returned before the fixed times. In case of bad weather the boats are not authorized to go out.
Price
half day  4 h 80 eu
all day 8h 140 eu
Please call +393287236493